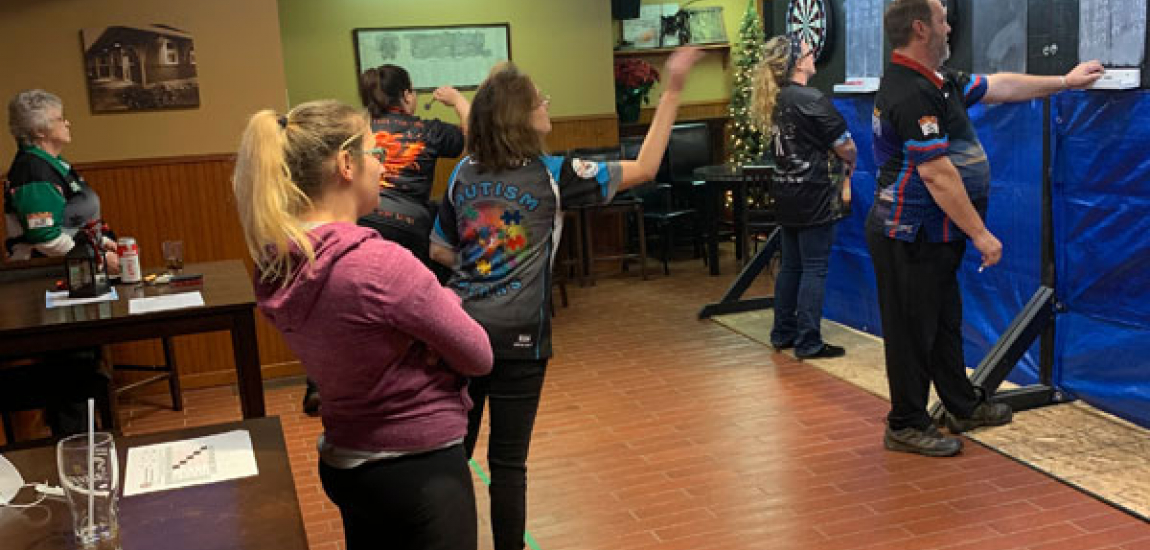 View Our Team PEI Qualifier Event Information Page
QUALIFIER TOURNAMENT FORMAT
Players will play up to two (2) round robins at each qualifier event: A SEEDING ROUND ROBIN (SRR) and a RANKING ROUND ROBIN (RRR). The number of sections per round robin will be determined based on the number of players. For all round robins, each player plays 3 legs against each opponent in their section.
VIEW COMPLETE QUALIFIER FORMAT, RULES AND REGULATIONS
---
PEIDA RANKING POINTS
1st Place
40 Points
2nd Place
39 Points
3rd Place
38 Points
4th Place
37 Points
5th Place
36 Points
6th Place
35 Points
7th Place
34 Points
8th Place
33 Points
9th Place
32 Points
10th Place
31 Points
11th Place
30 Points
12th Place
29 Points
13th Place
28 Points
14th Place
27 Points
15th Place
26 Points
16th Place
25 Points
17th Place
24 Points
18th Place
23 Points
19th Place
22 Points
20th Place
21 Points
21st Place
20 Points
22nd Place
19 Points
23rd Place
18 Points
24th Place
17 Points
25th Place
16 Points
26th Place
15 Points
27th Place
14 Points
28th Place
13 Points
29th Place
12 Points
30th Place
11 Points
31st Place
10 Points
32nd Place
9 Points
33rd - 36th Place
8 Points
37th - 40th Place
7 Points
41st - 44th Place
6 Points
45th - 48th Place
5 Points
49th - 52nd Place
4 Points
53rd - 56th Place
3 Points
57th - 60th Place
2 Points
61st - 64th Place
1 Points
Reminder: It was voted by majority in our membership that we will be totaling everyone's "BEST TWO" results of the 3 qualifiers to make the top 8 players + 1 spare rankings for team PEI.
HOW SEEDING ROUND ROBIN DIVISIONS ARE SEEDED
Players who attended the National Championship as Team PEI, ordered by their previous year qualifying rank.  (Maximum 9 players)
Members who participated and received points in the previous year qualifiers, ordered by their qualifying rank.
Any new members and renewing members who did not participate the previous year. 
DIVISION POINTS FOR SEEDING ROUND ROBIN
Up to 4 in division = 1 point for division winner
5-8 in division = 2 points for division winner
ATTENDANCE POINT
Any member who completes play in a PEI Dart Qualifier will receive 1 additional Point for participation.   
 
TIE-BREAKER PROCEDURES
Any tie-breakers during qualifiers will be broken using OFFICIAL NDFC TIE-BREAKING RULES.
Any ties in the final PEIDA standings will be broken with 1 playoff game starting at 701.