PEI Darts Association Confirms Dates and Location for Team PEI 2024 Qualifiers
Thursday, September 14, 2023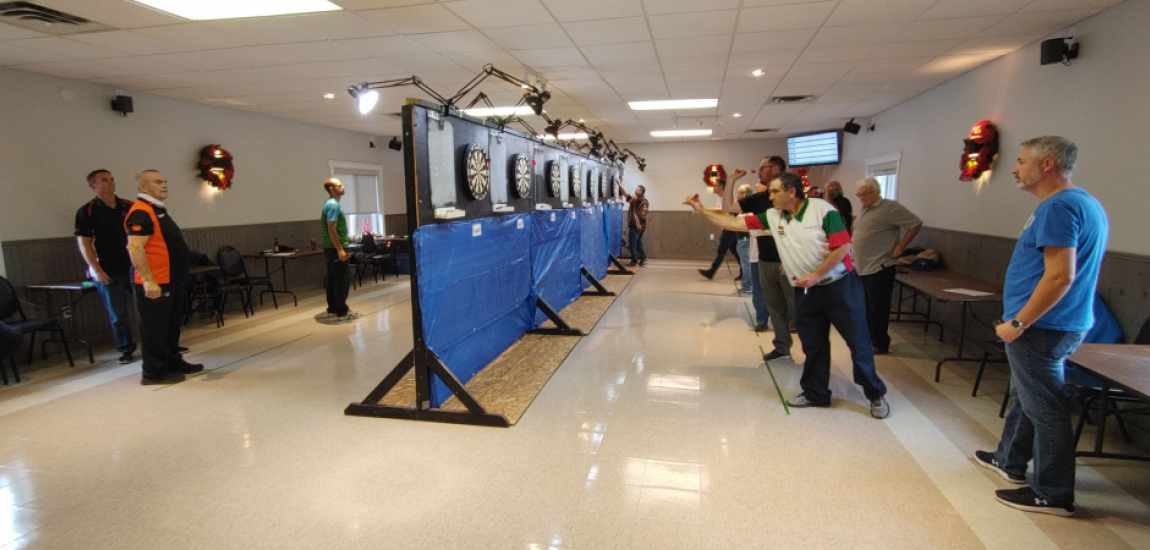 Dart lovers from across Prince Edward Island, mark your calendars for an exciting series of events as the Prince Edward Island Darts Association (PEIDA) announces the dates and location for the Team PEI 2024 qualifiers. The trials will take place at the Emerald Community Centre, located at 1910 Nodd Rd, Emerald, PEI, offering the opportunity for players to earn a spot on Team PEI for the Adult Darts Championship in St. Hyacinthe Quebec, tentatively scheduled for June 2024.
The qualifiers are scheduled on the following dates:
Sunday, January 7, 2024
Sunday, January 28, 2024
Sunday February 18, 2024
Women's Registration closes at 9:45 am Play starts at 10:00 am
Men's Registration closes at 10:45 am Play starts at 11:00 am
Stephen Clow, President of PEIDA, expressed his enthusiasm for the upcoming qualifiers: "The Emerald Community Centre has been a fantastic venue for our qualifiers. It provides a comfortable atmosphere, and a kitchen with amazing food options. We're excited to welcome all dart players from Prince Edward Island to showcase their skills and work for a spot on Team PEI 2024. It's an opportunity to be part of something truly special and represent our province on a national stage."
For those who are passionate about darts and aspire to compete at the highest level, these qualifiers represent a unique opportunity to fulfill their dart dreams. The PEI Darts Association invites all interested players, regardless of experience level, to register and take part in these qualifiers.
The cost to participate at each event is $20 and you must be a current member of the PEI Darts Association. Memberships will be available on site. The cost is $40 for new members and $35 for renewing members from last year. Memberships are valid for 1 year.
The road to Team PEI 2024 is set, and it promises to be an exciting journey filled with thrilling matches and unforgettable moments. As the island's darting community unites in Emerald, PEI, there's a sense of anticipation and excitement in the air, setting the stage for what could be a historic year for Team PEI in the world of darts.
For more information about our qualifiers, visit our Team Qualifiers page.
If you have any further questions please contact our VP Operations: Steff Thouin - ops@peidarts.org