Mike Prowse Memorial Tournament a Success
Tuesday, September 19, 2023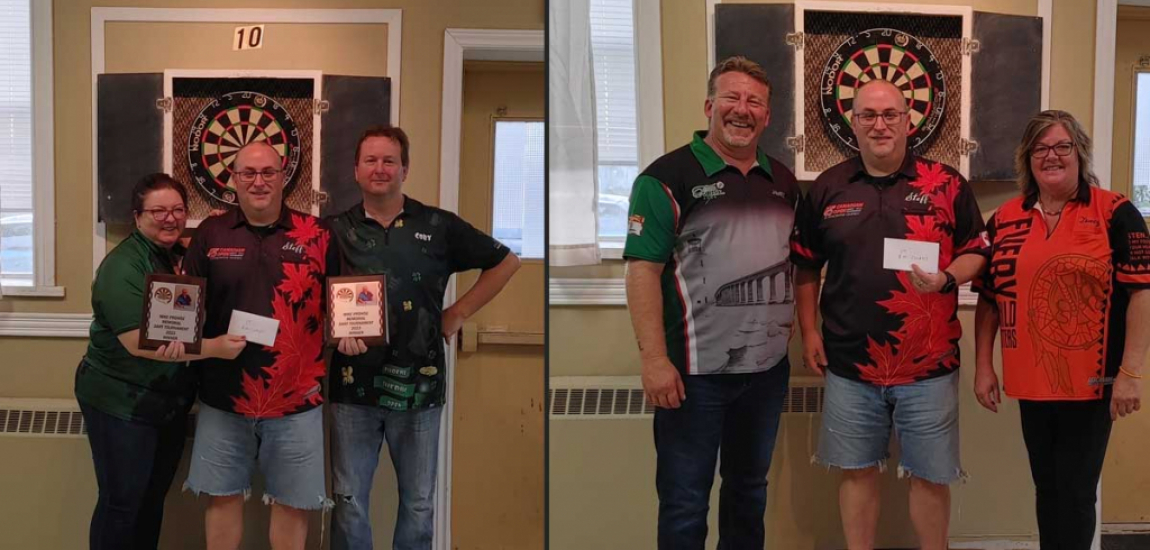 On September 17, dart players gathered at the Summerside Legion to play a mixed doubles tournament in memory of Mike Prowse. This tournament was meant as a fundraiser for PEI Youth Darts activities and fared very well in the fundraising department.
No less than 18 teams showed up for the event, one of the most successful turnouts for a fundraiser tournament in a while. It was a great crowd and the competition was fierce throughout the event.
The team composed of Christina Mill and Corey LeFort eventually won the tournament against the team of Tracy Powers and James Madsen. The winners were awarded a purse of $250 while the finalists received $150. The two teams in Joint 3rd position each received $50.
But the real winners of the event are the youth dart players. The event raised a total of $398 that will go towards youth dart activities on the island! This is vital fundraising in preparation for sending Team PEI Youth to the NDFC Youth Nationals that will take place in May 2024. Every penny makes a difference for the kids that will go to nationals, and the amount collected during this tournament will definitely make a big difference!
Thank you to everyone who participated in the tournament and we look forward to seeing you at our next event: The Jeremy Stretch Memorial Tournament on Sunday November 19 at the Afton Community Center.