Chase the Ace Winner - Steff Thouin
Saturday, November 30, 2019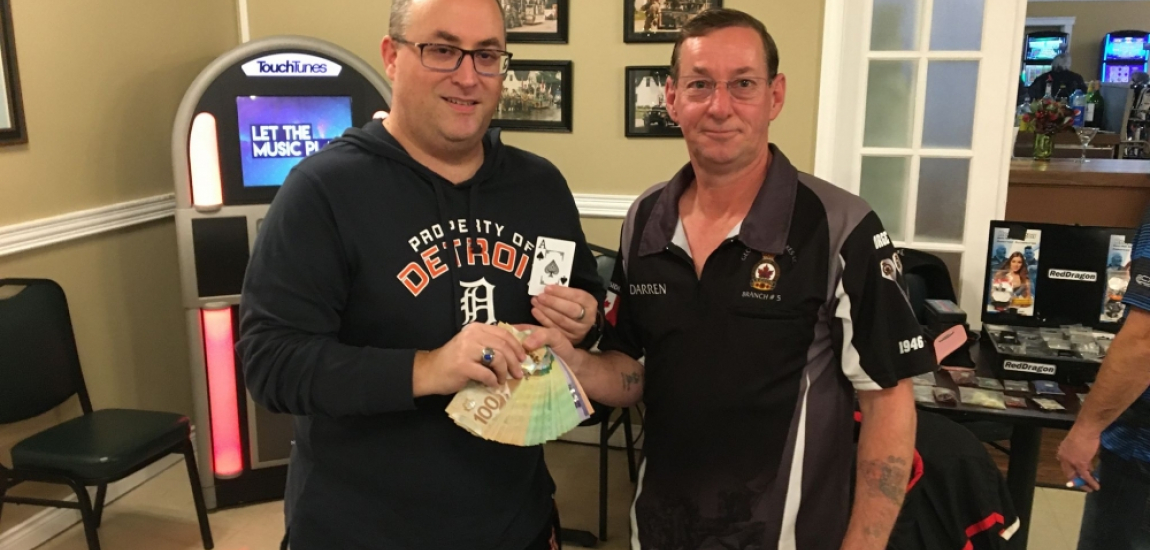 All good things must come to an end, and the first chase the ace fundraiser in partnership with the Summerside Legion has been completed. 
On November 23, 2019, Steff Thouin of Summerside selected the Ace of Spades with 25 cards left in the deck at the Summerside Legion before their weekly Saturday night Darts for meat. Steff walks away with the jackpot of $2022. 
The fundraiser had the first draw May 25, 2019 with with weekly draws every Saturday night. The first three weeks astonishingly saw the same person drawn. Ken MacLeod had three early chances to win a jackpot of $97.50, $229.00,  and $333.00 drawing the 5 of spades, 9 of clubs and 8 of diamonds respectively.
The PEI Darts Association would like to thank everybody that has participated in the Chase the Ace lottery and to let everyone know we will be doing another one in the near future.