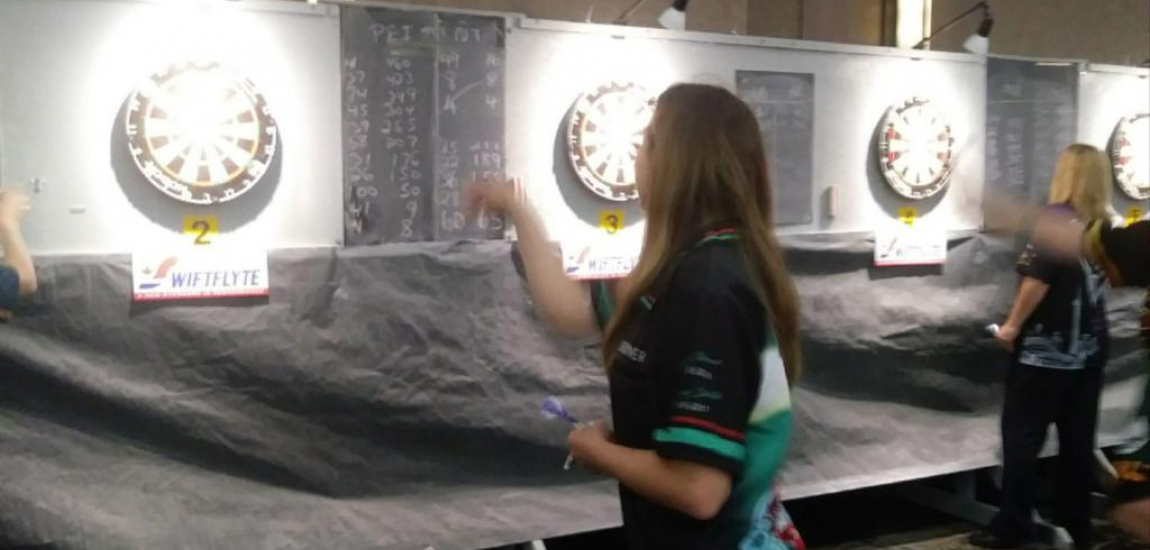 The Prince Edward Island Dart Association Inc. has received a number of generous donations to begin their upstart campaign. This campaign is designed to provide a foundation for the PEIDAI to purchase equipment and services to move ahead with future events, and sustain a long lasting future of darts on Prince Edward Island. The final goal will be considered complete with the following obtained:
Thirty (30) dartboards approved for national ranked tournaments.

Portable dart board stands to allow movement of tournaments to separate locations.

A secure prize pool for a year's worth of open national rank tournaments.
The following gifts thus far have been donated:
Individual cash donations of $800 to put toward legal expenses involved in getting The Prince Edward Island Darts Association Inc. incorporated.

Financial donation of $2400 by Summerside Chrysler Dodge to sponsor the purchase of dart boards.

Donation of all materials by Kent Building Supplies in Summerside for the build of portable stands.

Kent Silliker has donated his time and labour for building the portable dart board stands.
In thanking these local businesses and people, PEIDAI Director - Christina Mill noted that the support from local establishments is important to the success of darts on PEI.
"I am extremely grateful for these gifts to our organisation," she said. "Our Upstart Campaign has an ambitious target, but thanks to supportive companies such as Summerside Chrysler Dodge and Kent Building Supplies, we have reached almost 50 per cent of that goal."
The Prince Edward Island Darts Association Inc. will be meeting at the Charlottetown Fire Hall on Kent Street, November 18, 12:00pm, to discuss the future of PEI Darts with a delegate of players from the local area.